Staffordshire's first full fibre business park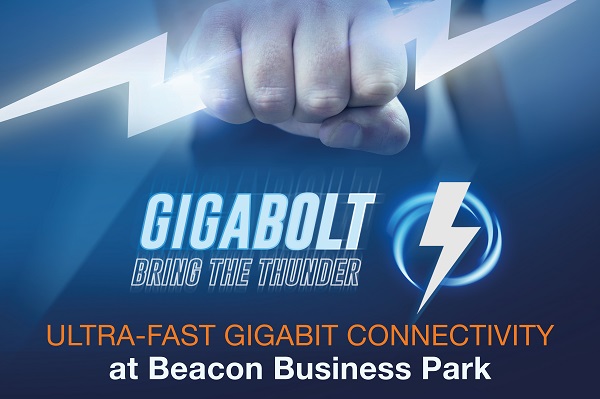 Lightning fast fibre-optic connectivity with Gigabolt has now landed at Beacon Business Park in Stafford, making it the first full-fibre business park to offer the next generation of broadband technology in Staffordshire.
Beacon Business Park has always embraced technology at the forefront of its vision to provide diverse and innovative manufacturing and working spaces for business in the area.
In this latest stage of development, the park created a set of 16 new office suites in a range of sizes, most of which have already been let. Recognising that the current internet speeds in the area were unimpressive, they teamed up with Internet Central to offer the Gigabit Passive Optical Network (GPON) fibre in conjunction with the government's gigabit voucher scheme.
Scott James, Enterprise Solutions Manager at Internet Central, commended the owners of the business park, ISE Estates Ltd, on their forward planning to meet the needs of local business:
'ISE are bringing this park into the future to enable faster growth, valuing the internet as a vital asset to the success of every business.'
Businesses on the park will be able to enjoy full end-to-end fibre connectivity, providing the stable higher-speed internet needed to support cloud-based applications, along with next generations telephony, ultra HD video and conferencing facilities.
Gigabolt promises an average speed of 900Mb/s compare to the UK average of 48Mb/s (Ofcom data May 2018). This completely new infrastructure is perfect for use with the latest generation of WiFi with an IC core network uptime of 99.997% in the last five years.
For more information about commercial property in Staffordshire, contact ISE Estates on 01785 256098 or email info@espleys.co.uk.

Share on social media